Collagen Maximizer+ Unflavored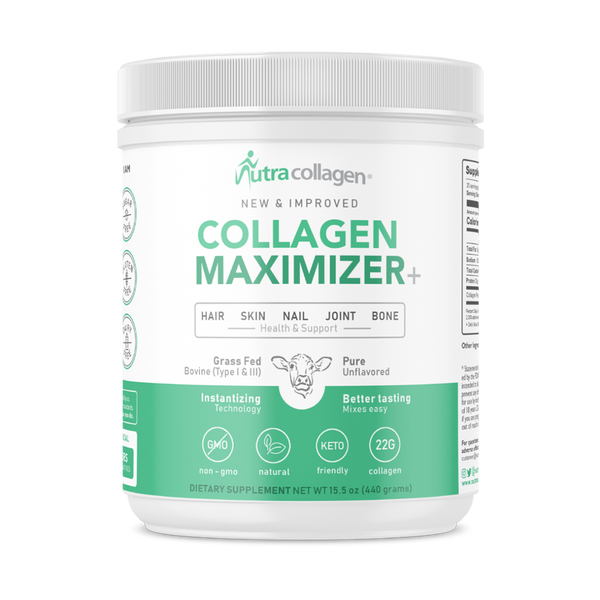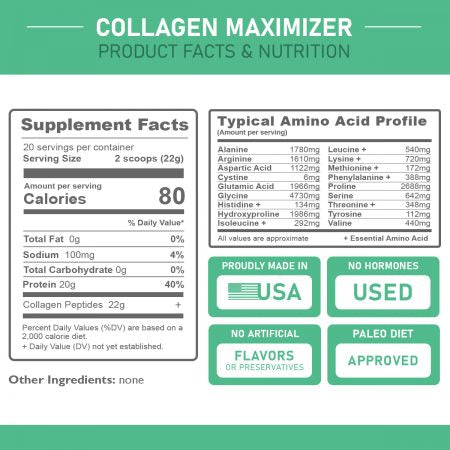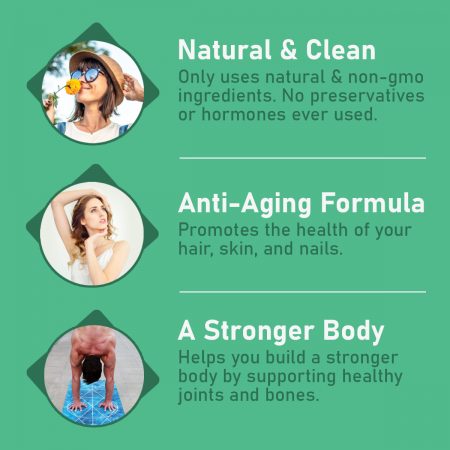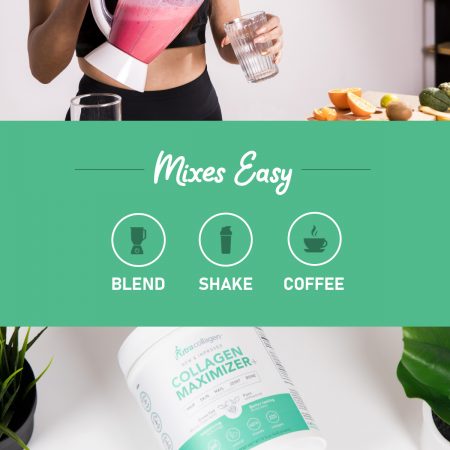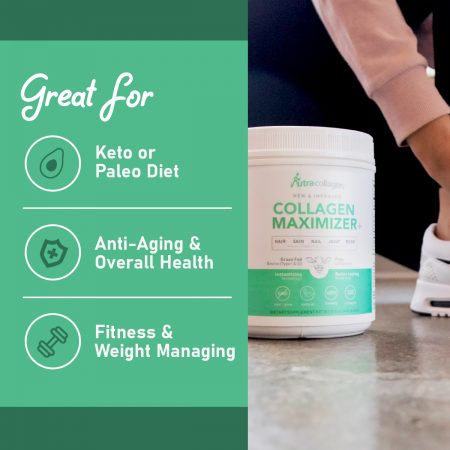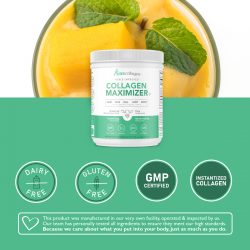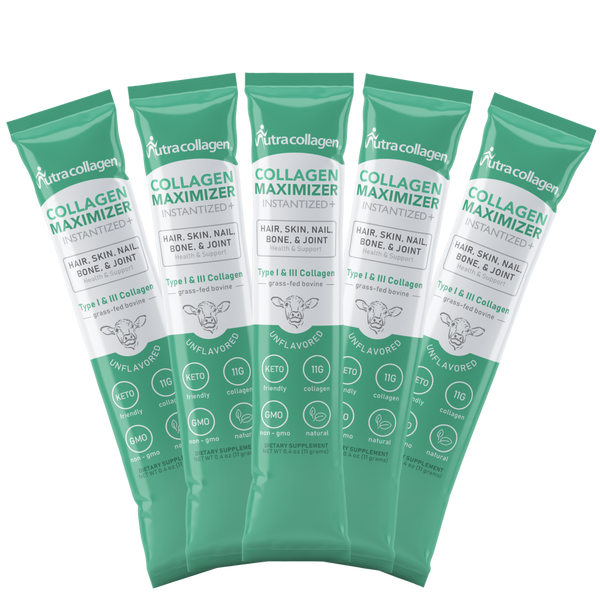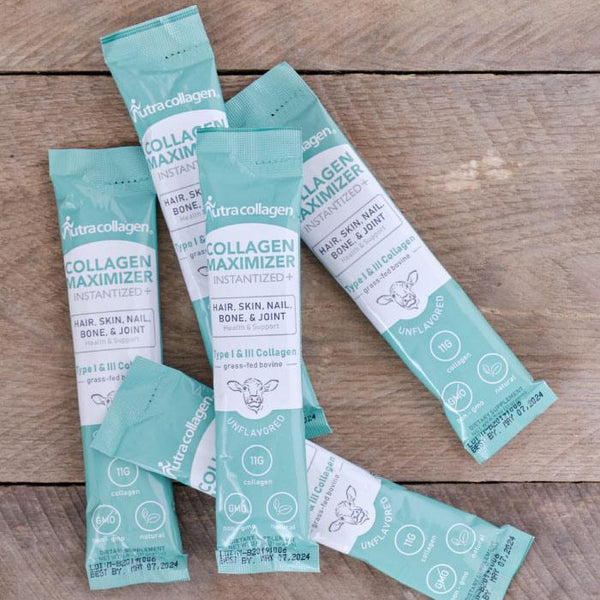 Collagen Maximizer+ is a 100% pure grass fed hydrolyzed collagen,  A versatile, general-purpose foundational collagen supplement ideal for supporting healthy skin, hair, nails, , bone, joints, gut and muscles*. With 18 different amino acids per serving and 20 grams of protein, this is a complete collagen product providing a whopping 22g of Hydrolyzed Collagen per serving. Incorporating TYPE I and TYPE III Hydrolyzed Collagen Peptides derived from grass-fed bovine. Collagen Maximizer+ is also gluten & dairy free, non-gmo, contains zero sugar, and supports a keto and paleo diet.
Benefits
Collagen Maximizer + provides the best of both worlds (TYPE I & TYPE III Collagen Peptides) in an UNFLAVORED formula that helps in promoting healthy skin, hair, nails, joints, and muscles*.

• 22g Collagen Peptides: One of the highest Collagen per serving peptide products available
• 10g Premium Protein: A significant protein source making it a great choice after workouts and exercise activities
• 40 Calories, 0g Sugar, 0g Carbs, Non-GMO
• Easy-To-Use: Versatile, unflavored so it can be used throughout the day in any application.
• Instantized: Mixes and dissolves instantly into most recipes and hot and/or cold beverages of your choice.

Ingredients