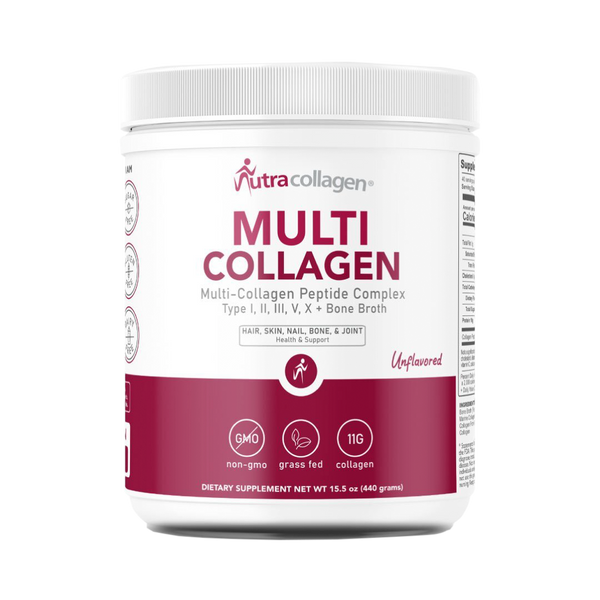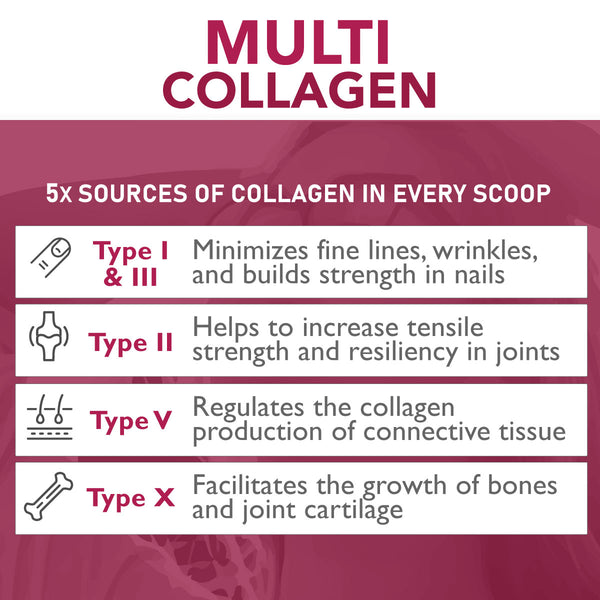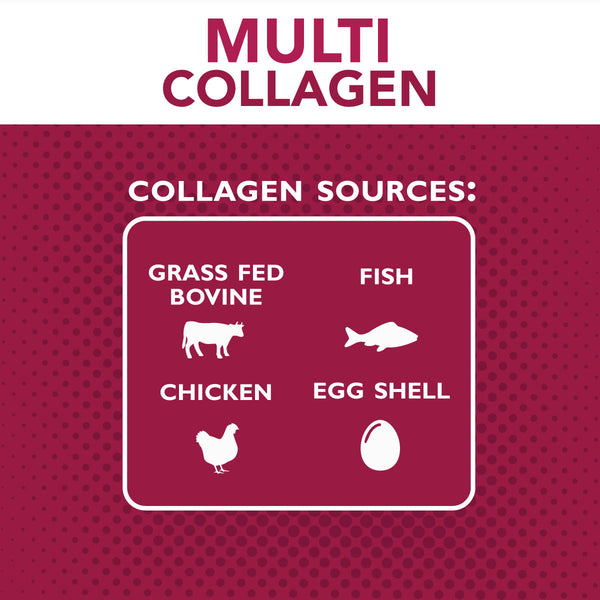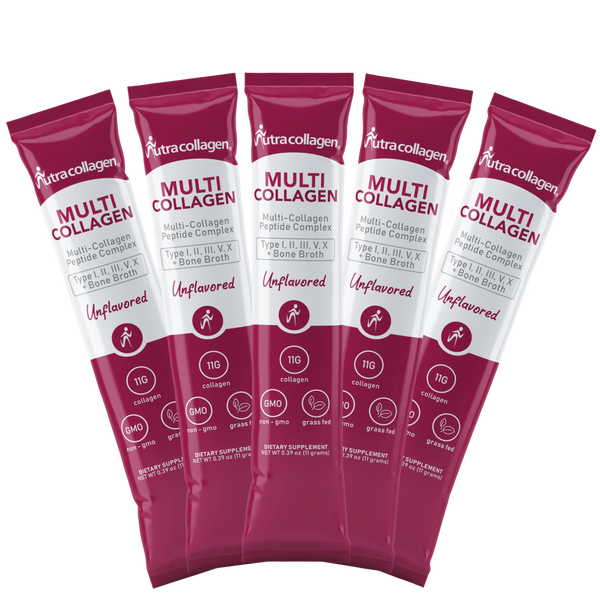 This comprehensive unflavored formula incorporates 5 distinct hormone-free food sources: Grass-fed bovine, bone broth (from bovine and chicken), marine collagen, chicken, and eggshell membrane to provide a full-spectrum of Type I, II, III, V, and X collagen peptides. Different sources of collagen have been known to produce their own unique benefits
Type I and III – Minimizes fine lines, wrinkles, and builds strength in nails*.
Type II – Helps to increase tensile strength and resiliency in joints*.
Type V – Regulates the collagen production of connective tissue*.
Type X – Facilitates the growth of bones and joint cartilage*.
Benefits
Multi Collagen delivers all of the synergistic multi-level benefits that a supplemental collagen has to offer, promoting healthier skin, nails, hair, recovery for muscles, assisting in heart healthy protection and support for stronger bones and joints*.

• 11g Collagen Peptides
• 10g Protein
• 40 calories, 0g Sugar, 0g Carbs, Non-Gmo
• Unflavored
• Easy-To-Use: Mixes and dissolves instantly into most recipes and hot and/or cold beverages of your choice.

Ingredients