Collagen Coffee+ ORIGINAL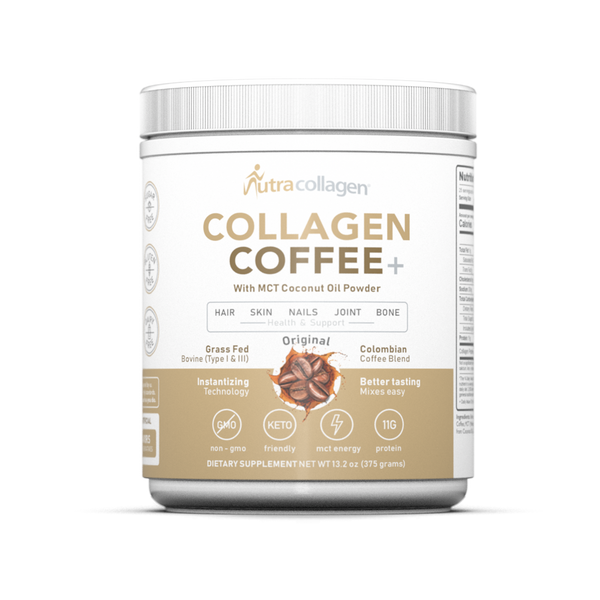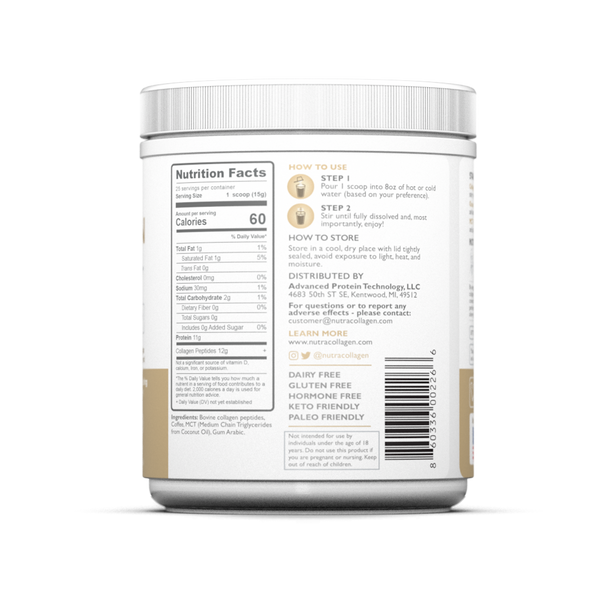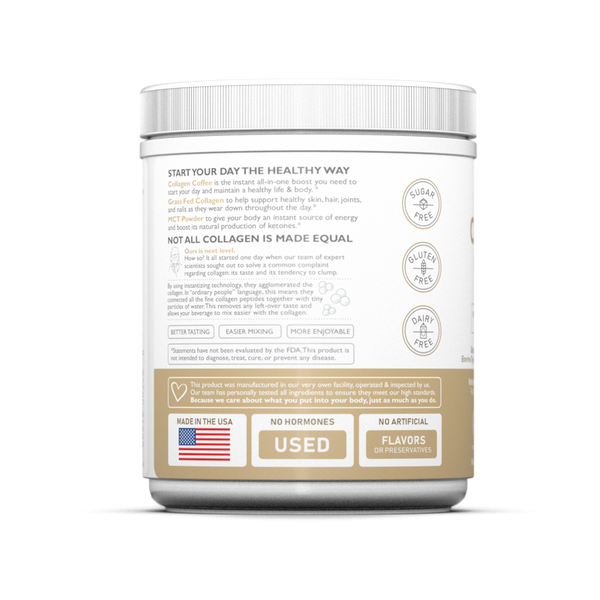 Our scientifically formulated Collagen Coffee + MCT is the ultimate boost of health, wellness, and pick-me-up energy you need in the morning. Collagen Coffee (plus) uses only Real, Premium, great-tasting micro-ground Columbian Coffee to elevate your morning routine while also supporting healthy hair, skin, nails, joints, and bones*.   Incorporating TYPE I and TYPE III Hydrolyzed Collagen Peptides derived from grass-fed bovine. Collagen Coffee+ is also gluten & dairy free, non-gmo, contains zero sugar, No artificial flavors or preservatives, and supports a keto, low-carb, and paleo diet.
Benefits
Make Collagen Coffee+ an integral part of your morning beauty routine with the collagen you need in a real Columbian coffee brew.
• 12g Collagen Peptides
• 11g Premium Protein
• Healthy fats: MCT from Coconut Oil provides your body & brain with an instant source of energy* and potentially better brain health*.
• 60 Calories, 0g Sugar, Non-GMO
• 40mg Caffeine per serving
• Light, smooth, delicious taste profile
• Easy-To-Use: Quickly prepares with hot water as "instant," or simply to add collagen to your coffee, or add to any recipe or beverage that you may want to have a coffee flavor. Great for refreshing cold shakes and smoothies!


Ingredients
Hydrolyzed Bovine Collagen Peptides, Coffee, MCT (Medium Chain Triglycerides from Coconut Oil), Gum Arabic