Bone Broth Collagen Unflavored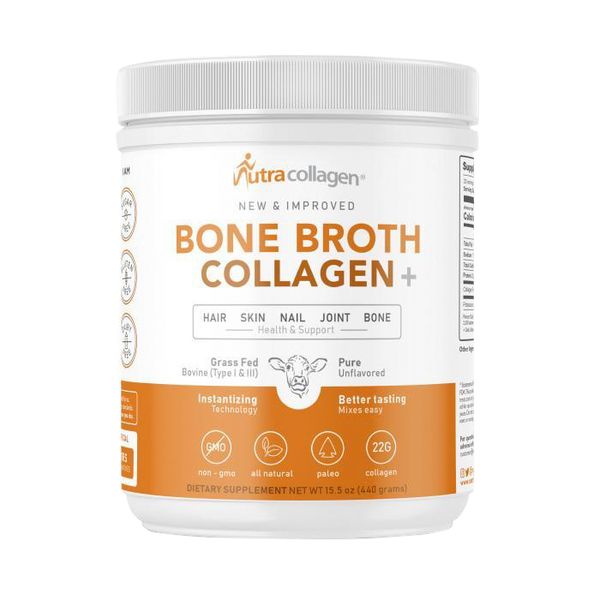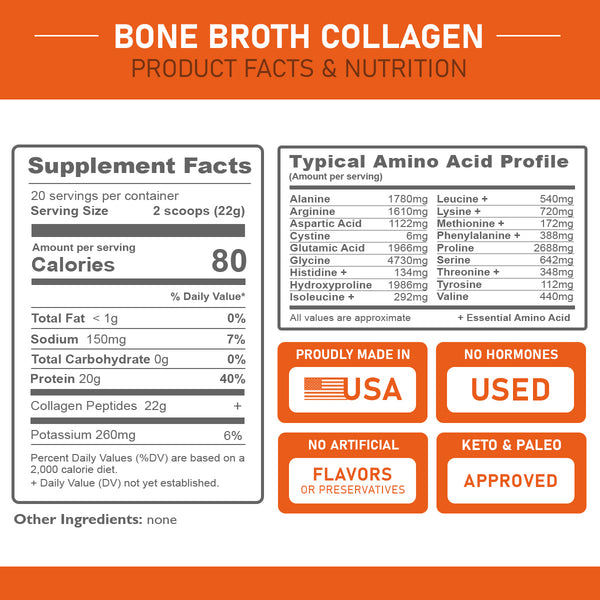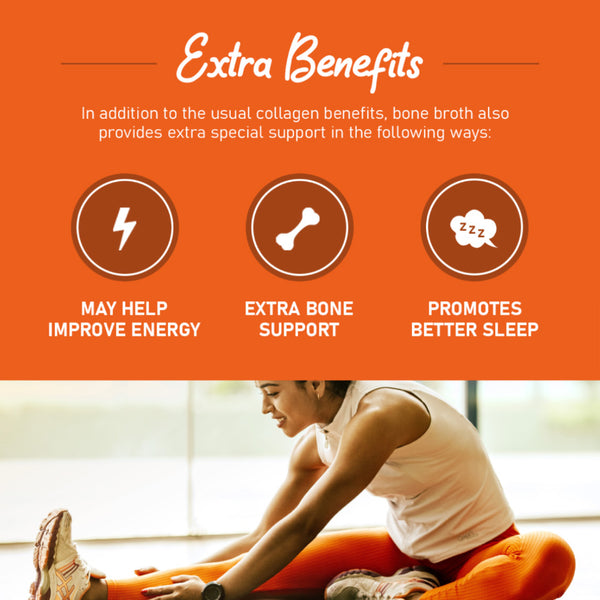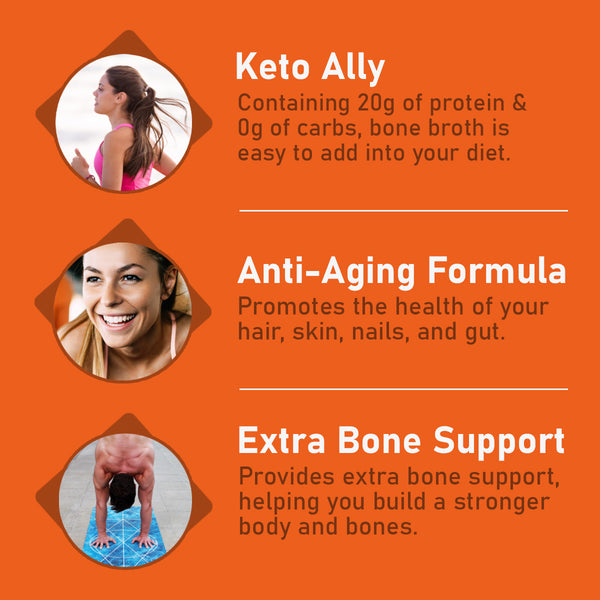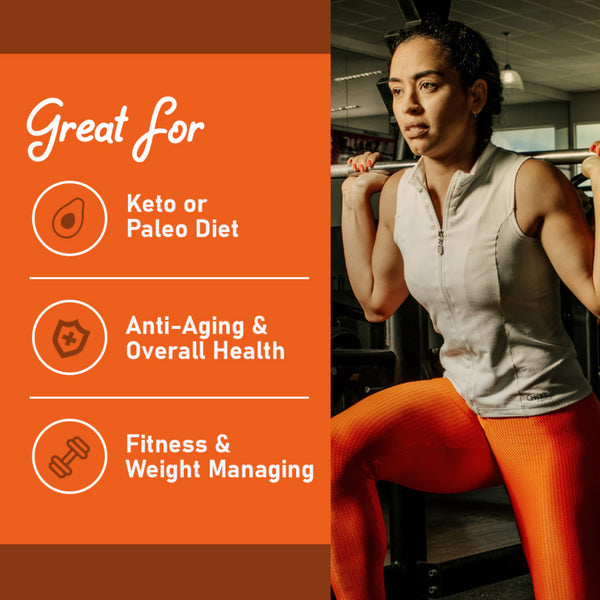 For healthy skin, nails, joints, and stronger bones* there is nothing better than our Bone Broth collagen. Naturally packed with vitamins and minerals essential to maintaining a healthy life & body, with health benefits that regular collagen does not have!

Incorporating TYPE I and TYPE III Collagen Peptides derived from grass-fed bovine. Bone Broth Collagen is also gluten & dairy free, non-gmo, contains zero sugar, No artificial flavors or preservatives, and supports a keto, low-carb, and paleo diet.
Benefits
In addition to promoting healthier skin, nails, joints, and bones, Bone Broth Collagen also provides additional vitamins and minerals; Potassium, Calcium, Magnesium, and Selenium. Potassium and Calcium play a vital role in bone, cardiovascular, and muscle health. Selenium is important for cognitive function and a healthy immune system, while Magnesium is necessary to maintain the health of muscles and proper functions of hundreds of enzymes. These critical micronutrients help support more energy, and promote a better night's sleep, and stronger bone support.
• 20g Premium Protein
• 22g Collagen Peptides
• 80 Calories, 0g Carbs, Non-GMO, Hormone Free
• Unflavored
• Easy-To-Use: Mixes and dissolves instantly into most recipes, hot soups, and teas.

Ingredients
Hydrolyzed Bone Broth Protein Powder