Collagen Coffee+ MOCHA HAZELNUT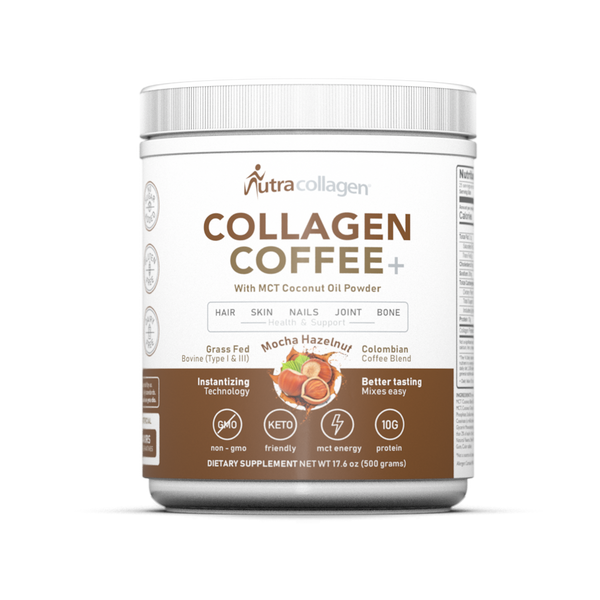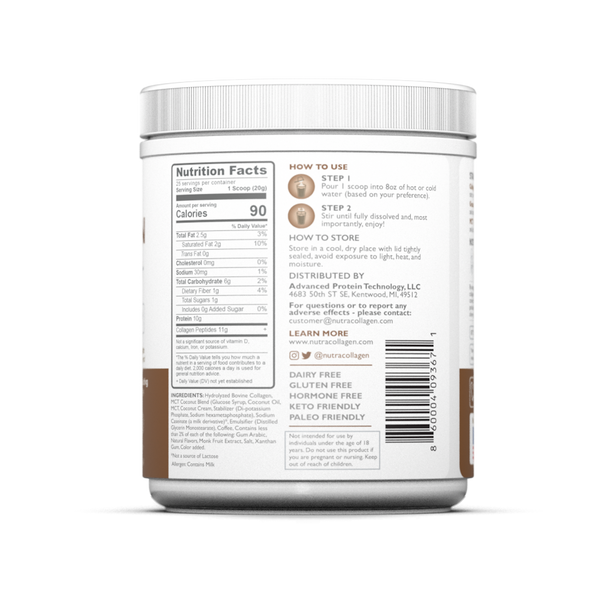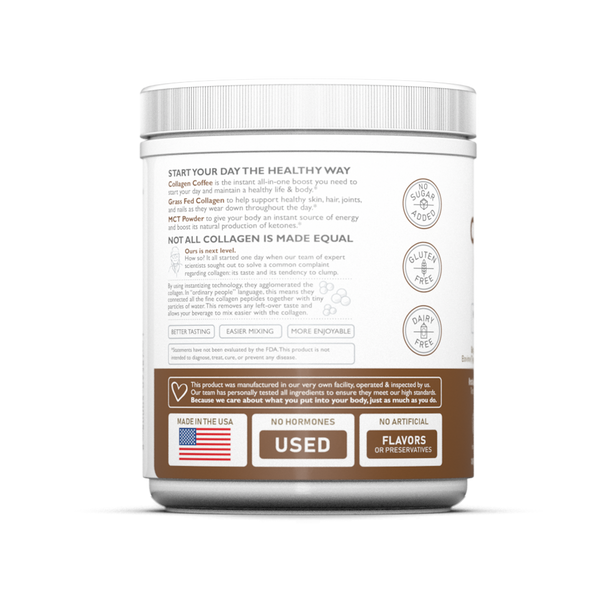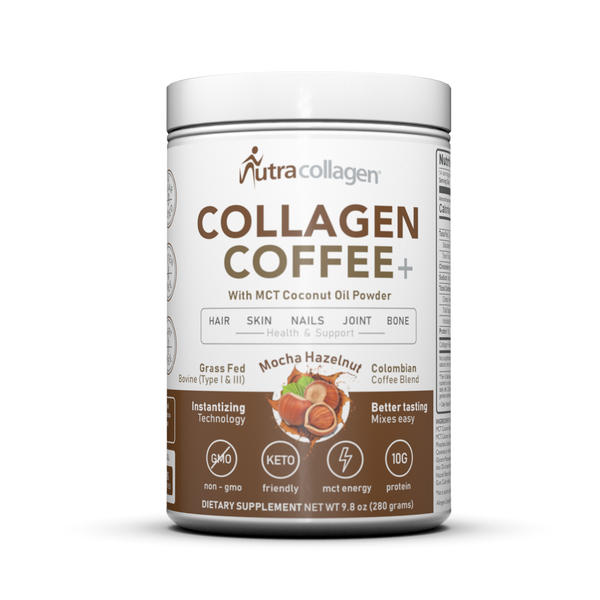 Decadent and deliciously sweet. One of the most famous types of sweet coffee drinks that combines the richness of a coffee latte with a good infusion of chocolate without any bitter notes.  Just robust coffee and mocha with a hint of hazelnut. 
Benefits
Make Collagen Coffee+ MOCHA HAZELNUT an integral part of your morning or mid-day beauty routine with the collagen you need in a real Columbian coffee brew.
• 11g Collagen Peptides
• 10g Premium Protein
• Healthy fats: MCT from Coconut Oil provides your body & brain with an instant source of energy* and potentially better brain health*.
• 90 Calories, 1g Sugar, Non-GMO
• 40mg Caffeine per serving
• Smooth & Creamy coffee and rich chocolate, delicious MOCHA HAZELNUT shake or coffee brew
• Easy-To-Use: Quickly prepares with hot water as "instant," or simply to add collagen to your coffee, or add to any recipe or beverage that you may want to have a coffee flavor. Great for refreshing cold shakes and smoothies!
Ingredients
Hydrolyzed Bovine Collagen Peptides, MCT Coconut Blend (Glucose Syrup, Coconut Oil, MCT, Coconut Cream, Stabilizer (Di-potassium Phosphate, Sodium hexametaphosphate), Sodium Caseinate (a milk derivative)*, Emulsifier (Distilled Glycerin Monostearate)), Coffee, Contains less than 2% of each of the following: Gum Arabic, Natural Flavors, Monk Fruit Extract, Salt, Xanthan Gum, Color added.
*Not a source of Lactose
Contains Milk