Collagen PEPTIDES+ Pumpkin Spice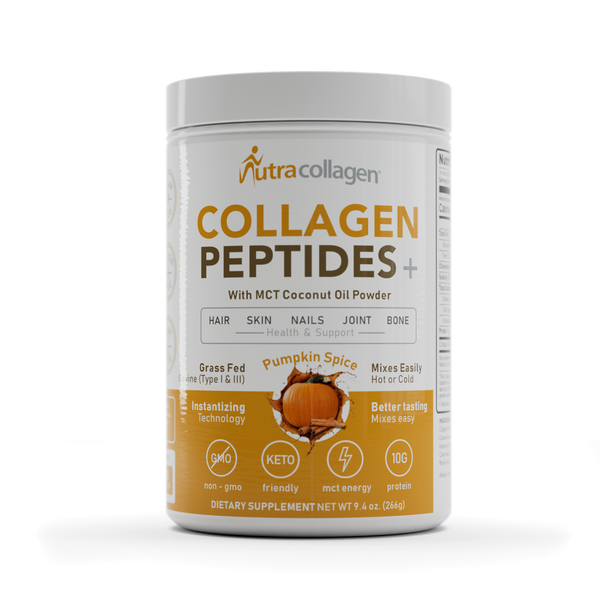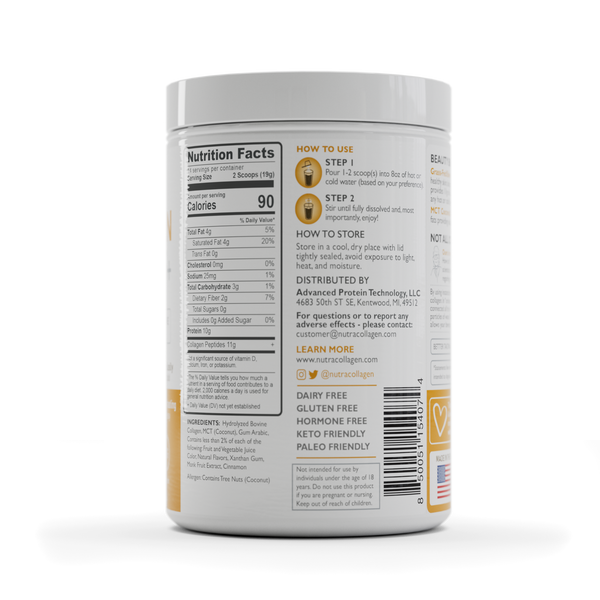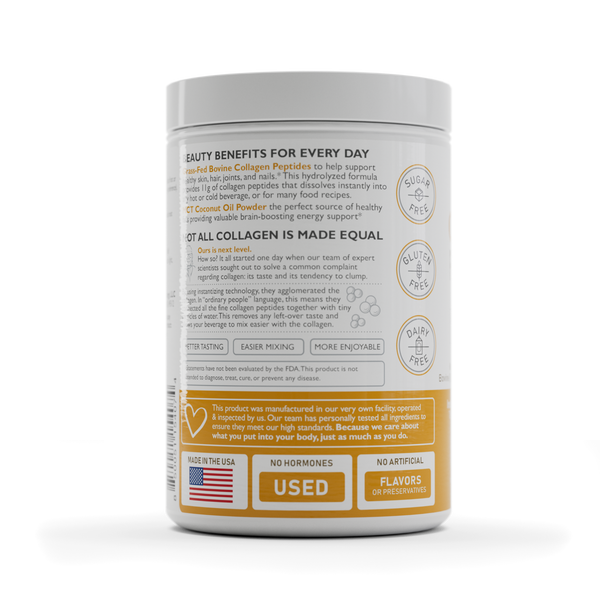 Nutra Collagen's COLLAGEN PEPTIDES + is an advanced formula utilizing grass-fed bovine collagen that will add beauty benefits to every day, like helping support healthy skin, hair, joints, and nails, combined with MCT Coconut Oil Powder the perfect source of healthy fats providing valuable brain-boosting energy support. With every serving of this hydrolyzed formula you are getting 11g of Type I and Type III collagen peptides that dissolves instantly into any hot or cold beverage, or for many food recipes. Not only is this Collagen Peptides formula good for your body* but it is good for your taste buds in the seasonal flavor that has just arrived for fall, PUMPKIN SPICE!
Benefits
Collagen Peptides+ is intended to helping support healthy hair, skin, nails, joints, ligaments, and other connective tissues* and is highly bioavailable with the added pairing of MCT so your body can rapidly absorb and use it quickly and efficiently.
Ingredients
· 11g Collagen Peptides
· 10g Premium Protein
· Healthy fats: 5g of MCT from Coconut Oil are rapidly absorbed providing energy that your body & brain can use instantly*
· 90 Calories
· 0g Sugar
· Low Carb –Only 2g
· Non-Gmo
· Gluten Free
· Delicious, creamy PUMPKIN SPICE flavor
· Easy-To-Use: Instantized to dissolve quickly in cold, warm, or hot liquids